Welcome to The Dermal Clinic in Historic Downtown Lodi
Bare Minerals
MD Formulations
Elán Botanicals
Earth Lights Mineral Make-up
Eckstein Biokosmetic
Colorescience
Clairsonic Cleansing System
Lash Out
Wedding & Event Make-up
Trust your special events to our experienced professionals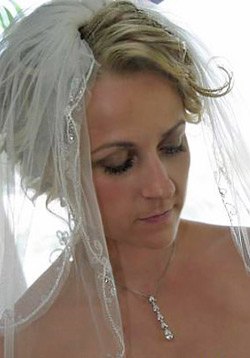 You will feel Confident and Beautiful
on your special day!
Stephanie Ainsworth writes:
"The Dermal Clinic transformed me and my bridal party! The esthetician came to the suite for our makeovers. It was so easy and fun! Our makeup looked perfect! Thank you, Dermal Clinic for making my wedding so unforgettable!"
Makeup: Earth Lights
By: Judy Phillips
Our Quality products,
combined with expertise and artistry will ensure a perfect event!

Makeup: Bare Minerals
By: Kim Burgess